Celebrating Women in the Workforce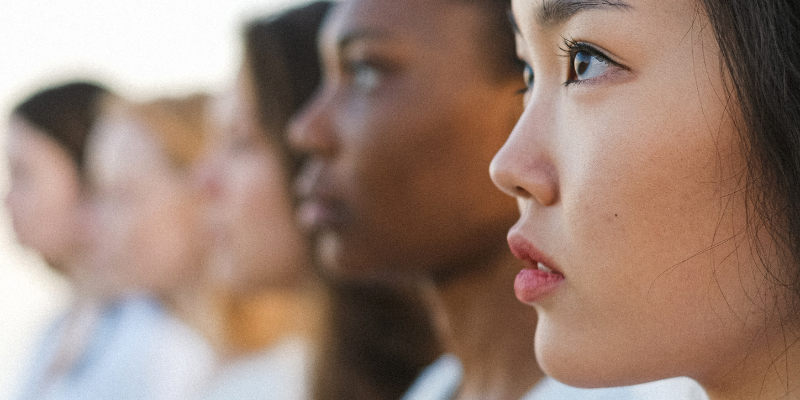 The number of women participating in the United States workforce surpassed 74.09 million in 2022. This number significantly differed in 1990, with only 53.69 million women employed in the United States, an almost 50% increase. In honor of International Women's Day, we're taking a look at how women have become increasingly influential in the workforce. It was not all that long ago that the role of a woman was to be the watchful eye of their children and home, but decades later, and women have been able to break glass ceilings and go as far to lead Fortune 100 companies to great success.
Top Women Executives
Did you know that women now run over 10% of all Fortune 500 companies? One of the most well-known and successful woman CEOs is Karen Lynch, even after only being in the CEO role at CVS Health since early 2021. Lynch is and has been making strides in the world of health care for decades. She sets forth each day pursuing a mission of providing affordable, high-quality healthcare for communities, and that mission has pushed CVS to be the leading health solutions company. Another great American businesswoman is Rosalind Brewer, CEO of Walgreens Boots Alliance. Not only is Brewer a representation of powerful women changing the workforce, but she is just the third black woman to run a Fortune 500 company. See this article to learn about other powerful women CEOs.
Driving Diversity and Empathy
Growing up, some of us get told that empathy (in the workplace especially) is frowned upon and a sign of weakness. As the workplace has evolved, that has actually grown to be the opposite of the case. With transparency, inclusivity, mental health, employee appreciation, equality, and similar values becoming increasingly important to employees and candidates, empathy has become far more significant than it has ever been. Women do a great job at driving empathy and DEI (diversity, equity, and inclusion) as leaders of their companies. And the studies prove it! A study by LeanIn.org reported findings that show a substantial difference in how women leaders handle these topics compared to men.
31% of employees reported that they felt their female manager provided them with emotional support at their job. On the other hand, only 19% of employees with a male manager reported the same. In regards to DEI work, the study showed that women leaders are twice as likely to spend substantial time on this than male leaders. More statistics and takeaways from the survey are available here.
Learn about the importance of building and fostering a diverse workforce in our blog celebrating Global Diversity Awareness Month.
Female-Dominated Professions
We're sure it comes as no surprise that two of the most female-dominated professions are nurses and teachers, two essential societal roles that women put their passion and dedication into. The healthcare industry bore the brute force of the COVID-19 pandemic. Women hold 76% of healthcare jobs and 87% of nursing jobs. They led the profession that held our country together during a period of national and worldwide turmoil, with its effects still carrying into the present day.
The education industry has also become primarily female-dominant, with women making up nearly 75% of all teachers. And interestingly enough, despite women making up the majority of teachers, their average salary is still less than a male teacher. Nonetheless, in a profession so crucial to the next generations of our society, women are leading the way. For more information and statistics on Teacher demographics, visit Zippia.com. In addition to teaching and nursing, women also dominate human resources, social services, opticians, and employment service professions. Again, these are professions critical to society that we may often overlook.
Did you miss our most recent blog reflecting on the workforce in the first month of 2023? If so, you can check it out here.
Women have made great strides in the workforce, dominating crucial professions, leading top-performing companies, and focusing on DEI and employee wellness initiatives. Remember to recognize the strong, influential, and successful women in your life today and every day. Happy International Women's Day!