Eyes on Employment in 2023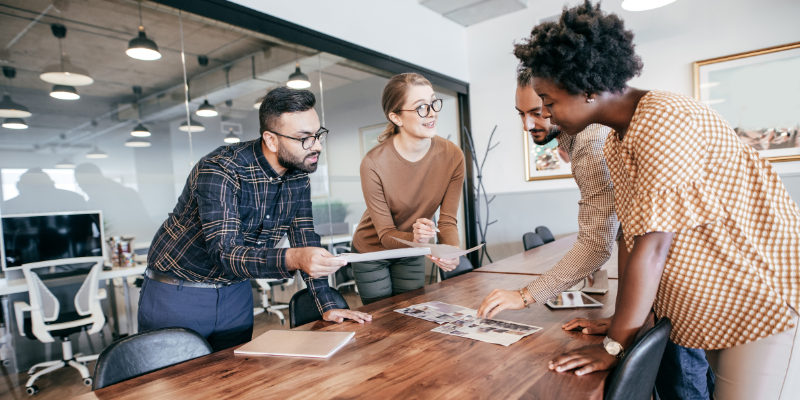 Many know that 2022 was not what we would have hoped it had been for the workforce. Employers faced a lot of turnover, demand for higher wages, high market competition, and the list goes on. Now, all eyes are on what 2023 has to bring and we're looking at trends from 2022 to make educated predictions and develop relevant recruitment strategies. So what exactly is in store for the workforce? Keep reading to find out.
Rising Salaries and Enhanced Benefits
As discussed in our previous blog, employees have the power in the job market right now. Consequently, they're demanding more from employers in many categories: salaries, benefits, remote options, etc. That being said, in 2023, we will see these demands come into play. Amongst a tight labor force, employers will have to stand out to candidates in their benefits and pay. Employees want more than just healthcare; they want flexibility, work-life balance, career advancement, and more.
Hybrid Opportunities
Also relevant to this idea, remote work isn't going anywhere. Some companies still have yet to embrace remote work and have been pushing for employees to return to the office, but the workforce isn't budging. In 2023, we will see an uptick in the amount of companies enforcing a hybrid work structure. Many have realized that there are drawbacks to working fully remote, but they aren't detrimental enough to return back to the office full-time either. That's where the hybrid opportunities come into play: they make the best of both worlds.
Technology Dependent
It's a known fact that technology continues to develop exponentially in this day and age and we're  constantly finding new ways that it can make our lives easier. In a job market of more and more remote work options, technology is the key to upgrading the way we work. Virtual experiences like Zoom meetings and office tours are and will continue to be vital in creating a sense of connection even outside of the office. Additionally, teams have been learning how to utilize technology to automate processes, manage workflows, and more.
Workplace Surveillance
With more technology being implemented into the workplace and an increase in hybrid and remote working, 2023 is sure to bring higher levels and rates of workplace surveillance. Moving employees out of the office causes a decrease in the amount of control and monitoring abilities that employers have in various things like work ethic, production, and more. Employers will begin to implement and strengthen their surveillance technology to regain this control and abilities. We might also see it coming into play when it comes to taking breaks and encouraging quality over quantity of work.
Leveraging Upskilling
Something we're going to be seeing a lot of in 2023 is leveraging upskilling of internal talent. With retention rates being so low, employers have to look inward on how they are going to maintain their operations and key skill top talent. Employees will see employers investing in additional training and resources for career development in order to do this. In the presence of a labor and talent shortage, companies will be forced to look internally to fill more crucial positions.
Increased Employee Satisfaction
In summary, employees will see shifts in companies that will be greatly beneficial to them. Their demands will begin to be met with higher salaries, flexibility, remote options, and more. As a result, we'll see a rise in employee satisfaction.
Did you miss our most recent blog? Learn about the trends that shaped the 2022 workforce based on hard numbers and data here.
What's your two cents on these trends? What are your predictions for 2023? Tell us in the comments!