Benefits of Temporary Work During the Holidays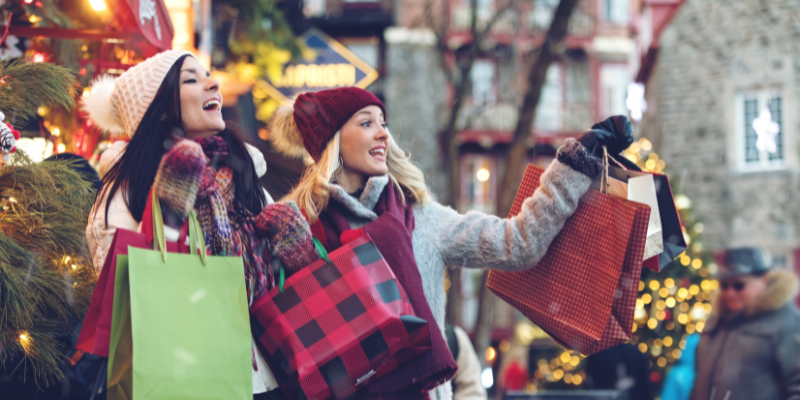 Everyone loves the holidays right? But everyone also knows that the holidays are accompanied by many chores and especially, many holiday bills for individuals and businesses. What most don't realize is that temporary work and seasonal jobs offer many benefits during the holiday season, for employers and employees. So, we're here to tell you about some of those benefits today. If you're debating hiring or getting hired for seasonal opportunities, keep reading…
For the Employees
Earn higher pay rates. During the holidays, businesses need all the help they can get, so they bump up their pay rates and holiday incentives to draw seasonal workers in. At the same time, everyone is trying to bring in enough money to cover all their holiday gifts on top of their normal expenses. It's a win, win!
You aren't tied down to a commitment. Sometimes, it's tough to know whether a job would be a good fit before you step foot into the workplace. Temporary and seasonal work is a great opportunity to test a position out to see if it works for your wants and needs. Similarly, it is also a great way to gain experience and make extra money without looking like a job hopper on your resume. Learn more about this benefit here.
Bonuses, bonuses, bonuses. With lots of hard work comes lots of hard-earned bonuses. Many companies incentivize seasonal work with bonuses during the holidays on top of the higher pay rates. Take advantage of this extra income opportunity while you can!
Have we convinced you that seasonal work is the right move? Apply today or call us at 717-733-6367 to discuss our current opportunities.
For the Employers
Temp workers can help fill the gaps of permanent employees during vacation time. All employers know the importance of not only offering time off, but respecting requested time off. That being said, many employees utilize time off during the holidays and it can be stressful knowing multiple employees may be gone at the same time. Having temporary and seasonal workers will help keep the business up to speed in the busy season even while permanent employees enjoy their time off with family and friends.
Easily meet increased market demands. Many businesses become stressed when trying to keep up with the busiest season of the year. That's where The Performance Group can help you. We help you find workers during your busiest season and you get to keep your recruiting costs and efforts low as you focus on other important aspects of the business.
Find your ideal employees. One of the biggest reasons that employers utilize a temp-to-hire structure is the ability to essentially test run an employee. It's not always easy to tell if a candidate is a great fit in terms of skills or personality right off the bat. Staffing agencies allow you to see that fit for yourself before hiring on an employee.
Looking into a seasonal or temp-to-hire structure this holiday? Navigate to our contact us page or send us an email at jobs@tpgworks.com. We would love to work with you!