January 2023 Workforce Report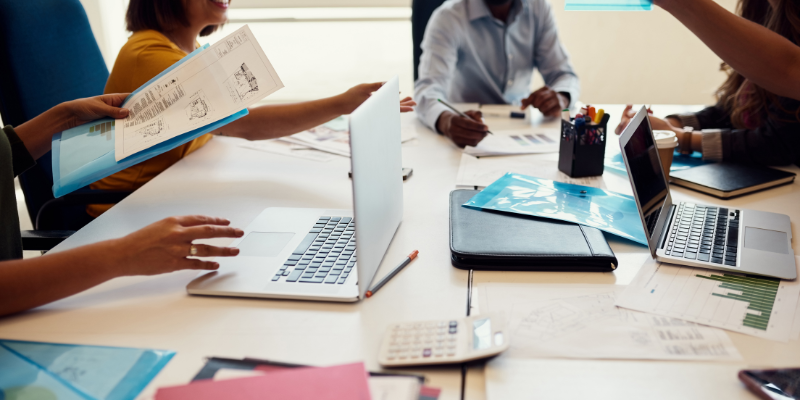 The first month of 2023 has already come and go. We saw some positive and negative movement in the workforce in such a short time span of 2023 already. In this blog, we'll be taking a look at the trends that defined the workforce in January 2023.
Tech Layoffs
In January, we saw huge layoffs from some of the biggest tech giants in the game including Google, Spotify, Microsoft, Amazon, and more. Most of these companies laid off about 5-8% of their workforce. This accounted for thousands, and in some cases, tens of thousands of workers being out of a job. According to a Forbes article, professionals speculate that it's a result of the dramatic increase in hires during the pandemic and that tech companies may have grown too soon and too quickly. Recently, it seems this layoff spree has now gone beyond the tech world with companies like 3M and Dow.
Did you read our workforce report of 2022 as a year? If you missed it, you can check it out here.
Leveraging Networking
Amidst these layoffs, thousands are out of jobs and many of them are beginning to leverage their personal and professional networks for help. Take a scroll through LinkedIn and not only will you see many posts of those affected by the layoffs, but also those same users reaching out to their connections in order to find their next job. Networking has become one of the vital sources when it comes to job search and research shows it. In the 2022 State of Staffing Benchmarking Report, a survey of US workers showed that 24% of respondents reported finding their current job through a friend or colleague. This was the top single source reported from the study in 2022, and it's still relevant in 2023.
Widespread Job Growth
In January, many industries saw positive trends in terms of jobs added, labor participation rates, and unemployment rates. In a news release, the Bureau of Labor Statistics revealed that employers had added 517,000 jobs in January with 23,000 of those being for the transportation and warehousing and 19,000 for manufacturing. This was the most amount of jobs added since July of 2022. However, it barely amounts to half of the jobs that were added in January of last year, which reached 904,000. Nonetheless, we are seeing positive workforce trends that we hope will continue in February. Additionally, the unemployment rate dropped to a record breaking low of 3.4%.
You can also take a look at predictions for the workforce as a whole in 2023 in this blog.
Did you notice any other workforce trends in January? Let us know in the comments!