Looking Back on the 2022 Workforce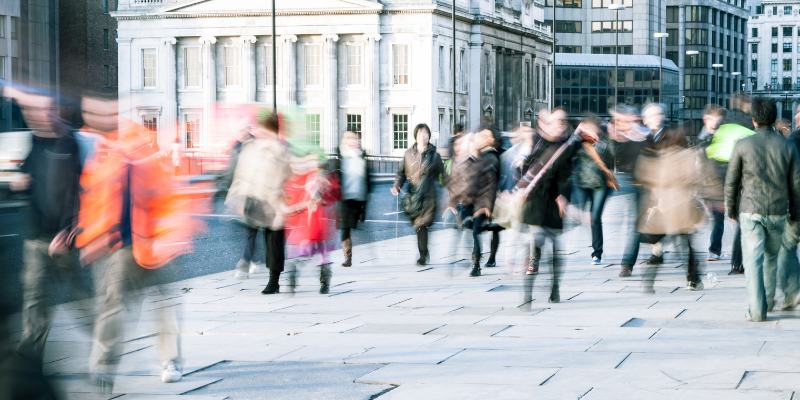 The holidays are here, which means the new year is about to ring in. As the end of the year approaches, we are looking back on 2022 trends and statistics to help us anticipate, learn, and grow in 2023. We continue to navigate a new normal in the job market as we move past the ever-lasting effects of the pandemic. One thing is for certain: it's not the same as it was in 2020 and it never will be what it once was again. What did job seekers expect in 2022? How is the relationship between potential employers and candidates? Keep reading to find out.
Turnover
The term of 'The Great Resignation' came to life in late 2020 and still continues to be an economic trend going into 2023. According to Gartner, Inc., employee turnover was anticipated to jump 20% from the previous year, and the numbers from 2022 show just that. And according to iHire's 2022 Talent Retention Report, there were about 34.5 million resignations from January to August. In their conducted survey of 2,665 workers, 41% reported that they had voluntarily left a job in the past year. Human resource managers everywhere are confirming that retention is a concern in the current market.
Employment Standards
A big reason that the workforce has seen so much turnover in 2022 is because of raised standards from the job seeker side of the equation. Since the job market has shifted to be in favor of job seekers, their standards for employers are at an all time high when it comes to a number of factors. Employees are desiring and demanding more from companies when it comes to flexibility, pay, job security, work-life balance, and more. Simply take a scroll through LinkedIn and you'll see many users speaking out on these topics.
Labor Participation Rate
The labor participation rate is ending the year on a four month low in November at 62.1% according to Trading Economics. Despite the fact that employers are adding more jobs than expected, the work force is still shrinking. In an article by CBS News, they note that the number of people working or looking for a job in November dropped 186,000. Why? Many theorize that it comes from a lack of willingness to work. Many lost their jobs in the pandemic and were granted financial flexibility for quite some time. Post-pandemic, more and more people don't have a desire to go back out to work. Outside of this, the same article reports that sickness is still keeping people away as well.
Remote Options
During the pandemic, many employers were forced to transition into remote work. Consequently, years after, employees are still expecting the same options regardless of pandemic concern. The work force became comfortable in remote and hybrid settings with many employees resisting to go back to the office, some even threatening to quit their jobs. In fact, an article by CodeSubmit reports that 97% (yes that's right) want their job to be at least partially remote in the future. Interestingly enough, PR Newswire – Owl Labs reported that companies with remote work options experience 25% less turnover.
The workforce is ever changing and it's extremely important to not only recognize these changes and trends, but adapt to them. What's in store for 2023? Check back at the end of the month!