At The Performance Group, we take safety very seriously. We involve it in every step of the job search process to ensure our employees stay safe and clients stay happy. It is seen in our job posts, our interview questions, onboarding packets, and more! It is so important for candidates and employers alike. That's why every year, we bring awareness to our favorite month of the year: June, or otherwise known as National Safety Month. Each year, the National Safety Council brings a number of safety topics to light with training courses,
resources, and more.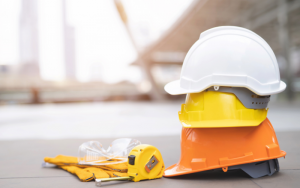 This year, they are highlighting the following topics: musculoskeletal disorders; workplace
impairment; injury prevention; and slips, trips, and falls. Each week on the blog, we will be
releasing an article to bring light to each specific subject from the employers' and employees'
perspective. Make sure to follow along for safety tips to implement at your workplace! We will also be sharing the fun on our social channels. Make sure to follow our Facebook, Instagram, and Tik Tok @tpgworks if you don't already.
Additionally, our offices will be celebrating in house with fun decorations, themes,
giveaways, free t-shirts, and more! It can't get much better than that. To ensure you get in on the fun, contact your local office to learn about their scheduled initiatives and see how you can be involved. Happy National Safety Month!
To learn more about National Safety month and to access safety resources, visit the National Safety Council.