Why College Graduates Should Make A Staffing Agency Their First Stop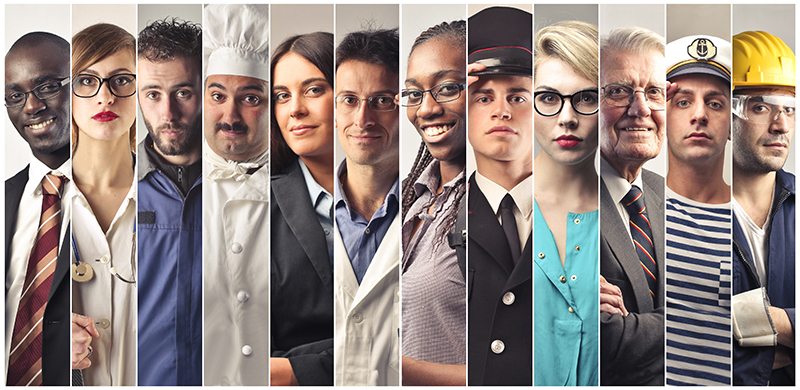 Calling All College Graduates
Why A Staffing Agency Is The Right Place To Start Your Career
Getting that first job after college is a significant achievement – after all, you've been working toward it for the last four years of school.
And with a very healthy job market, graduates have a lot of options. But before you limit yourself to the usual searches, consider working with a staffing agency.
By working with a staffing agency you're broadening your job prospectives to a range of companies in that area.
A recent USAToday survey found that most recent college grads prefer to work for a company with fewer than 1,000 people but have trouble finding these positions. Working for a staffing agency opens the door to many local companies that graduates might not be able to find on their own.
A staffing agency also saves you time. Instead of having to fill out dozens of applications at individual companies, the agency facilitates the process.
Most of all, working with a staffing agency can be the first step to a vibrant career. Here are three key benefits:
Test-Drive Different Positions
After studying for four years, it's still common to have a few questions about your chosen field. Often the reality of working in "the real world" is vastly different than it is in the classroom. By working with a staffing agency, it's easy to see how your college studies translate into the corporate world.
While some healthcare students may think they want to work in a clinical setting, they may find that they don't like working with people. Instead, they may find a lab setting a better fit.
For IT grads, there's a wide variety of workplaces to consider. Would a more agile environment of a young company fit what you need or do you want a more stable, process-oriented environment?
With the temporary nature of work that a staffing agency offers, recent college grads can try out a variety of workplaces before finding the environment where they can thrive.
Build A Stronger Resume
According to research cited by Forbes.com, 65% of companies were looking for applicants who'd completed two internships and 35% of businesses wanted to see candidates complete three internships.
But completing multiple internships isn't always possible, especially if students need to work during the school year and summers.
For new grads who don't have internship experience, working with a staffing agency is a great way to strengthen your resume. By working with a variety of companies, you can show that you have the portfolio of skills and projects needed to succeed in a full-time position.
Temporary Positions Can Become Full-Time Positions
Some graduates may not want to consider taking a temporary position, but it can actually be an even better way to secure that full-time job. Many companies that work with staffing agencies use temporary jobs to see if a candidate is the right fit for them. Often, they'll hire those employees for a full-time job.
Not only does this approach benefit the company, it also gives employees a great way to see if they like the company and want to start their career there.
Ensure you're giving yourself the best career opportunities by working with a staffing agency. Broadening your job prospects is easier and you'll be more confident that you're in the best position for your skills and goals.