How To Get The Most Out Of Your Employee Safety Training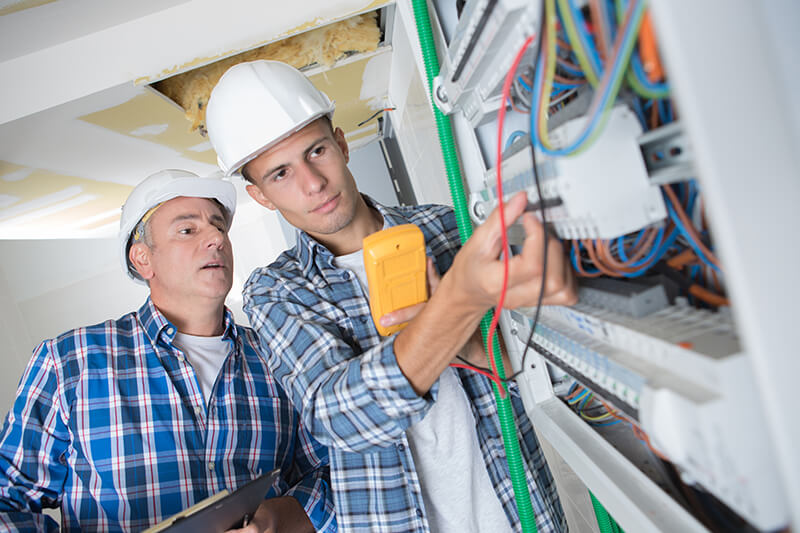 Don't Ignore That Training!
4 Ways To Get More From Your Employee Safety Program
Even minor workplace injuries can cost employees lost time and wages. Staying safe on the job is one of the key benefits of a company's training program but not all employees are getting the most from these initiatives.
With workplace injuries costing companies almost $1 billion a week, it's a key issue across the country. However, it is not only the company's responsibility to make sure that employees are safe. Employees also need to make safety a personal priority.
Taking advantage of safety training is one way that employees can ensure they're protecting themselves and their fellow employees. It took an average of 10 days out of work for workers to recover from sprains, strains or tears, according to the Bureau of Labor Statistics.
Prevent injuries on the job by following these four tips to get more from your employee safety training:
Start Training Immediately
During the onboarding process, there are many things that new employees have to get done. Don't let this busy time stop you from focusing on your employee safety training. Instead, take advantage of the energy you feel starting a new position and dive into the training your new company is offering.
Don't wait until you're on the floor or at your new desk to figure out what you need to do. Focusing on training and learning the ropes of your new position during your orientation will improve your preparation and ensure you have a smooth start to your new job.
Be Hands On With Training
While playbooks and training manuals are helpful, make sure you understand how all the equipment works before you have to start using it. Even if you've used this equipment before, make sure you understand how your new company has it set up. Even small differences in layout and workflow can cause injuries.
Having an experienced employee or supervisor watching you during training also helps to ensure you're using the equipment correctly and they'll be available to answer any questions you have.
Make It A Continuous Process
Although you may want to hurry through your training and get started on your "real work," it's better to look at training as a part of every workday.
There are always new things to learn – whether it's how to use a new piece of equipment or the latest state and federal safety regulations. Reviewing safety processes daily will make sure that safety stays top of mind. Keeping up-to-date on training is easier in smaller segments and helps keep your company in compliance with all regulations.
Share Your Experiences
Continue to improve your company's training by providing feedback to your supervisor or training coordinator. After all, you're the one using the equipment every day. You'll be the first to see any issues that may arise. Everyone in the company benefits when employees take an interest in the safety of themselves and others.
Get more from your company's employee safety training. Make safety training a part of your work day and share your insights with your leaders. Staying safe on the job prevents injuries that impact your quality of life and your paycheck.