How To Find Temporary Work That Offers Benefits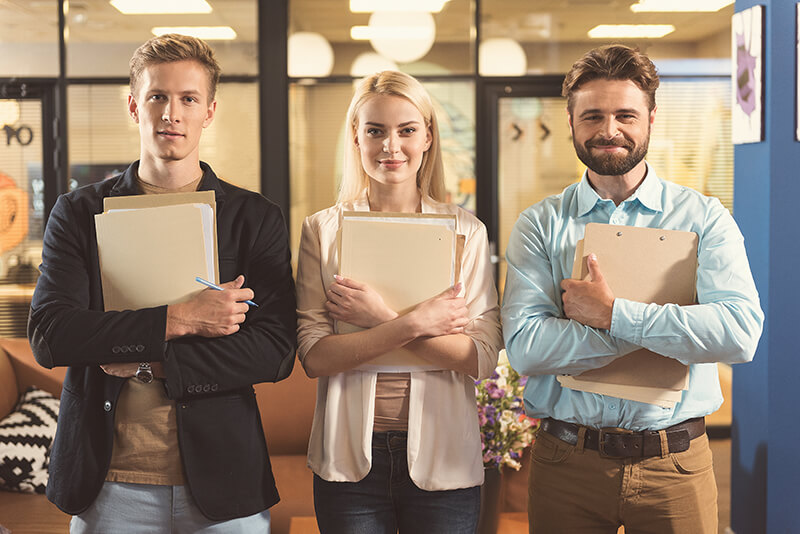 Think You Can't Get Benefits As A Temporary Worker?
Why You're Wrong
Looking for a new job can be tough, especially if you don't have a lot of education or experience. For many people, signing on with a staffing agency is a great way to build some real-world experience and strengthen your resume.
But some people are hesitant to sign on with a staffing agency because they worry about not having benefits such as insurance, vacation and holiday pay. But just because you're a temporary worker doesn't mean you're not eligible for benefits. Some staffing agencies understand the value of dedicated temporary workers who perform at high levels consistently and want to reward this by offering a full slate of benefits.
Before signing on, ask the staffing agency if they offer benefits. While it may not seem like it, benefits can actually add up, sometimes to a financial value equal to 20% of your salary, according to an article on cnn.com.
So what are some benefits that a staffing agency may offer?
Holiday And Vacation Pay
Just because you're working for short periods at a number of companies doesn't mean you couldn't use some time off. Some staffing agencies realize that everyone needs some time off to rest and celebrate the holidays so they offer paid holiday and vacation pay.
Referral Bonuses
Finding the best people for the job is the key to a staffing agency's success. When the agency finds a successful employee they often know other people who are right to become temporary workers. Referring people who then join the staffing agency's rosters is an easy way to earn a nice bonus in your next check.
Insurance Benefits
Providing insurance is one of the most significant benefits a staffing agency can offer. A 2015 study found that employer-sponsored family healthcare premiums cost about $17,500 yearly with the employee contributing about $1,071 for single coverage and almost $5,000 for family coverage, according to article on zanebenefits.com
Paying for insurance out of pocket isn't realistic for most people, so finding a staffing agency that provides insurance not only saves a significant financial expense but also offers peace of mind.
Training And Interview Preparation
While not traditionally considered part of a benefits package, safety training and interview preparation go a long way in ensuring that a temporary worker is prepared for their next position. Not only does it help employees put their best foot forward, it ensures that they'll be ready to safely perform their new job.
Make sure you're looking for the best fit when selecting a staffing agency to work with. As a temporary worker, you can still get many of the benefits that a full-time employee would enjoy. Receiving benefits like insurance and paid time off is a great way to get the best of both worlds when working short-term jobs through a staffing agency.