Easy Steps to Prevent Workplace Injuries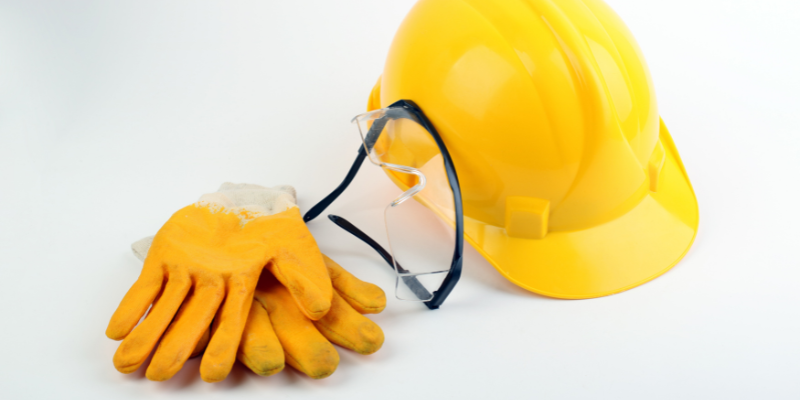 We are continuing on with the celebration of National Safety Month and we are just as excited as we were for week number one. The topic of this week, as appointed by the National Safety Council, is injury prevention. A worker is injured on the job every 7 seconds in the US. No employee wants to get injured on the job nor does any employer want an employee hurt on the job. To bring awareness to this topic, we're touching on easy steps that any company and its employees can take together to prevent workplace injuries.
Conduct Pre-Placement Physicals
Employers do not always take this step, but it can prove very useful in a number of ways. Many workplace injuries occur because someone was never physically capable of performing a job. That's where pre-placement physicals and screenings come in handy. At The Performance Group, we conduct an EJF (essential job function) screening for all of our physically demanding jobs. A physical will show without a doubt if someone is capable of performing a job.
Educate
Simply educating is the easiest step and one of the first steps that should be taken in regards to workplace safety. This is why companies require orientations with safety trainings. Sometimes, the concepts may even seem like common sense, but they are always essential. Common sense to one may be a new idea to another and creating engaging trainings that cover all things safety is the best way to avoid workplace injuries and high workers compensation costs.
Provide Proper Protection Equipment
This is a necessity, especially when it comes to industrial and manufacturing environments. The Performance Group specializes in this industry and places many people in these kinds of jobs, so we are no amateur to proper protective equipment. In fact, we educate our employees on safety procedures and provide a checklist of necessary equipment on the job. Protection equipment can include face shields, steel toe boots, high visibility vests, and more. Talk to your supervisor to see what tools and gear you need for your position.
Avoid Understaffing and Overstaffing
Some might wonder how these factors contribute to safety and a lower amount of workplace injuries. The answer is simple. Low numbers of employees lead to overtime and eventually burnout. Burnout can result in workplace impairment and consequently injuries. On the other hand, an overstaffed workplace may be too crowded and busy, leading to accidents on the job. Ensuring adequate staffing levels will lead to level headed employees and a solid work space.
No Shortcuts
One thing is for sure, there should be no shortcuts! When it comes to physically straining tasks in the workplace, employees should take every step in a process to make sure it is fulfilled adequately and safely. Accidents tend to happen when employees skip steps or overlook standards to get a job done quicker. Employers should provide clear and understandable steps for any task an employee must do.
Keep it Clean and Organized
Seems pretty self explanatory, but for some its harder to keep things tidy than you might think. Some environments are inherently easier to keep clean than others. A clerical environment, for example, won't have much mess to clean up at the end of the day. On the other hand, a warehouse environment for food production might have a lot more to organize and clean. It's important to know the environment and what you need to keep it clean and organized.
To learn more about injury prevention and to find additional resources, visit the National Safety Council's website.