Where Are Tomorrow's Industrial Workers? Getting Millennials Off The Computer And Into The Warehouse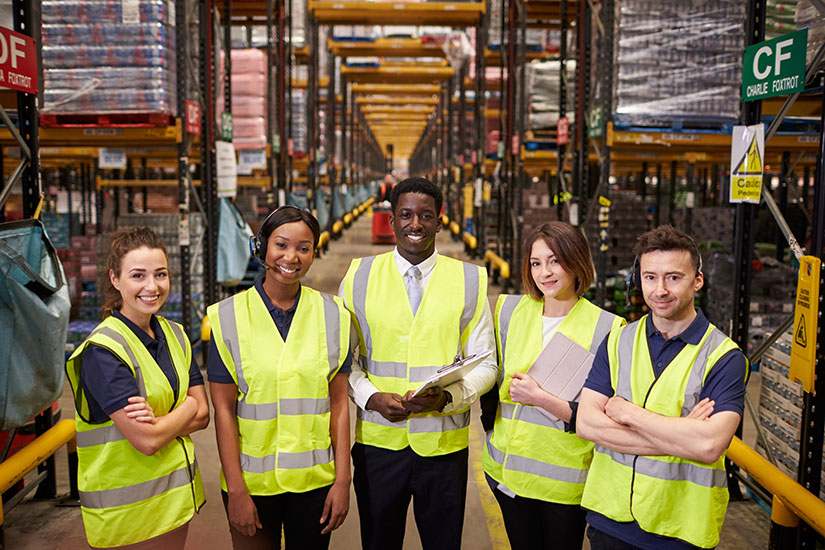 Warehouses aren't the dull, dusty workplaces they used to be. As e-commerce continues to take over the retail sector, warehouses and distribution centers are making major investments in people and technology.
With the influx of automation systems and inventory management technology, many distribution centers are joining the ranks of other technology-driven industries.
Changing the image of warehouse and distribution jobs is key to attracting millennials to industrial staffing agencies. Millennials are the largest generation in the U.S. workforce, and are expected to make up 46 percent of the workforce by 2020.
Why Temporary Staffing Works For Millennials
As millennials continue to shape the workforce, several trends are emerging that industrial staffing agencies and their clients need to pay attention to.
Millennials are mobile and they're always open to new job opportunities. A Gallup Poll found that 21 percent of millennials changed jobs in the past year and 60 percent are open to changing jobs (and industries). They also make work-life balance a priority, according to the research.
Tapping into this desire to be flexible and mobile makes them a natural fit for temporary work. With the ability to work different shifts and move to different cities or even states, temporary jobs allow millennials to experience a better work-life balance while exploring many different areas and job opportunities.
Bringing Millennials Into The Warehouse
Warehouse and distribution center managers can use their technology innovations as a way to bring in more millennials. As digital natives, millennials have never known a time when they didn't have computers, smartphones or the internet. Typically their learning curve is shorter and they are already using technology in every aspect of their personal lives.
Warehouses can use this to their benefit. A CFO study done by Duke University found that 70 percent of CFOs found this technology savvy to be a benefit of hiring millennials.
Some businesses are taking advantage of this knowledge by setting up reverse-mentoring programs where millennials help older workers with technology while more experienced workers help millennials with career guidance, according to an article on ebnonline.com.
The study also found that millennials were more creative and innovative. Warehouse and distribution managers are using this trait to help identify ways to improve workflow, reduce costs and speed up delivery. By tying a millennial's desire to innovate and improve his environment with the company's cost and productivity goals, both sides can benefit.
The study also found that about half of the CFOs surveyed said that millennials were also less expensive to hire, helping companies better manage their personnel costs.
Let our team help you find the right candidates to keep your warehouse and distribution centers running smoothly. Our experts will screen and prepare candidates to ensure a successful transition into your business.