7 Mistakes You're Making In Your Recruitment Process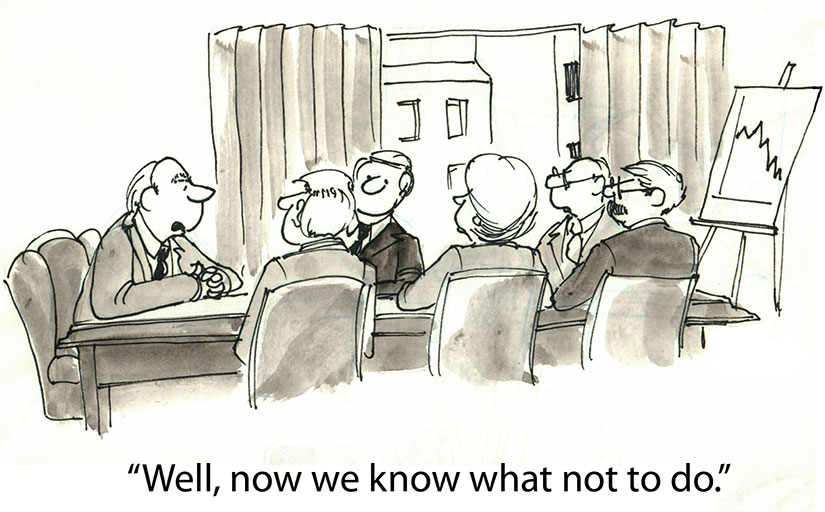 Don't Make These 7 Mistakes
If You Want To Save Money
There are few things more critical to a company's success than finding the right employees. Whether you're looking for seasonal hires for your busy season or experienced leaders to join your team, creating a reliable recruitment process is critical to your company's growth.
According to Harris Interactive's 2012 survey, making a bad hire cost 27% of U.S. companies more than $50,000. The survey also found that bad hires lead to a significant loss of productivity and revenue and hurt both employee satisfaction and client relations.
The right staffing agency can help supplement your business' HR staff or provide full-service recruiting services if you don't have the in-house resources.
Here are some common issues companies face with their recruitment processes:
Not Considering Your Long-Term Business Needs
Many companies, feeling the pressure of being short-staffed, rush to fill their open positions, writes Guido Stein on Forbes.com. This lack of strategic thinking hampers an organization's future growth and often drives employee churn as poorly qualified candidates have to be cycled out of the company when they don't meet expectations.
Lack Of A Clearly-Defined Process
Often companies will allow each department to create their own informal recruitment process. This can lead to issues between departments and an overall inconsistency in the quality of employees that are recruited and hired. Creating a clearly-defined process ensures that all candidates meet the organization's standards and reflect its mission, culture and standards.
Lack Of Trained HR Professionals
Most companies are running very lean, with few HR resources to dedicate to recruiting. With no dedicated resources, it can be difficult to identify, screen and hire candidates in a timely fashion. Assigning recruiting to unqualified employees can hamper the company's ability to find the best candidates.
Not Thoroughly Vetting Candidates
With the pressure to fill positions, it's easy to cut corners and not thoroughly vet candidates. While this approach can help companies quickly fill open positions, it often creates problems when legal or skills-related issues arise later.
Not Scoping Out The Skills Needed For The Job
It's easy to hastily craft a job description to facilitate the job search. But this rush to fill the position can create significant issues if the hiring team isn't clear on the skills, experience and education an ideal candidate should possess. Taking the time to fully understand the position upfront ultimately saves time and improves the quality of candidates that are brought in, writes Stein on Forbes.com.
Bringing The Wrong Members Of The Business Into The Process
Many companies don't bring in departmental managers until the hiring process is underway. Without the input of the business managers, often the wrong candidates are advanced in the process, wasting time and frustrating everyone involved. Getting managers involved early in the process not only saves time, it helps create strong working relationships between the new employee and manager.
Using An Overly Complex, Lengthy Process
Some companies will create overly complex and rigid recruiting processes that take too long to screen candidates, writes Heather Huhman on Entrepreneur.com. This not only places more strain on the employees filling in for the open positions, it also puts more pressure on the HR team as they try to fulfill unnecessary requirements in the process. Talented candidates may lost interest or accept another job if the recruiting process takes too long.
Working with a strong staffing agency can ensure you find the right candidates without wasting time or money. Bringing in experts can help create a successful recruiting process that delivers the hiring results your organization needs.