When You Need More Than A Job Listing: How To Choose The Right Staffing Solutions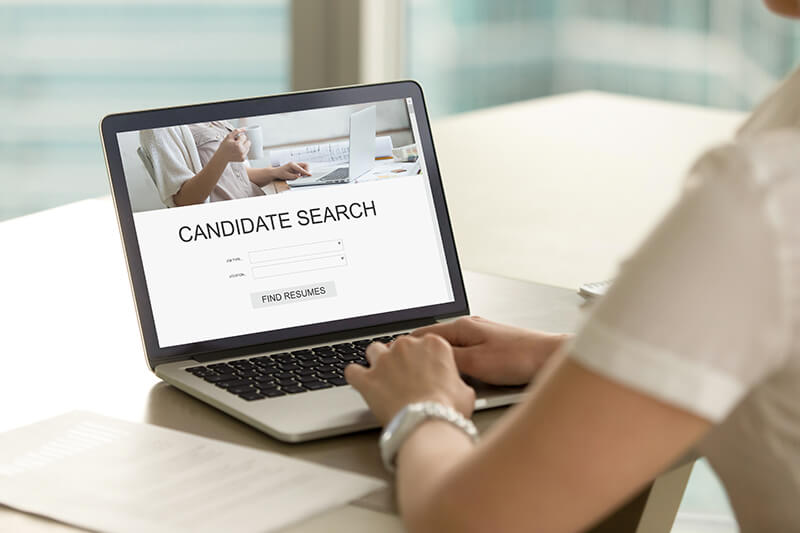 Struggling To Find The Best People?
How To Find The Right Staffing Solutions
Hitting or exceeding revenue goals, opening new locations or launching a new product – all these business goals are impossible if you don't have the right team behind you.
But finding the right people isn't an easy task. Many companies struggle with understaffed HR departments that can't quickly deliver the right candidates for open positions.
Hiring the right people is a key priority for businesses this year, with 83% of companies saying it's their top priority, according to a Linkedin.com study. And this will only get more complicated as companies expect hiring volume to increase over last year, according to the study.
To handle this increasing demand, many companies are looking for help. It's not enough to post a simple job listing. Employers need talented recruiters to find exactly the right people for their jobs.
Staffing agencies can offer a range of staffing solutions to either complement existing HR departments, handle specific projects or step in and provide comprehensive services.
Here are three key ways they can help businesses with staffing needs:
Access A Deep, Diverse Candidate Pool
Partnering with a staffing agency can immediately improve your candidate pool. After assessing your job needs, culture and workplace environment, they can access their own networks to find a greater number of candidates.
More companies are focused on recruiting diverse candidates, with a Linkedin study finding this is a goal for 37% of companies interviewed. Improving soft skills assessments is another top priority, according to 35% of companies, the study showed.
Both these areas are also time-intensive, requiring more experienced recruiters to evaluate candidates. Staffing agencies have time-tested processes that can shorten the time needed to test candidates, ensuring you get the candidates with the right skills.
Quickly Deliver A Group Of Candidates
With employees staying just an average of 4.6 years and millennials even less, averaging just two years, it's important that businesses can quickly fill positions as employees leave.
Even anticipating this level of employee turnover, it's easy for many in-house HR departments to get bogged down with time-intensive tasks like job posting, hosting job fairs and applicant tracking.
Working with an agency that delivers comprehensive staffing solutions means that your internal team can hand off these items while focusing on more high-level tasks for the organization.
Handle All Training And Job Preparation Needs
It's not enough to find the right candidates – you also have to make sure that they're trained and onboarded successfully. Handing off orientation, background and drug screening and skills testing to a staffing agency will not only save time, it will make sure that all your new employees are able to quickly ramp up and start delivering value to your organization in days – not weeks.
Finding the right agency to partner with can transform your recruiting process. With the right staffing solutions, you can accelerate your hiring process and improve the caliber of your candidates.